Devops & Infra
·
Stockholm
Cloud Infrastructure Engineer to Irori
Irori's mission is to make systems integration easy. As the world moves toward pervasive connectivity we enable high throughput, real-time event driven architectures that make trusted data accessible for consumers. We work with critical systems in finance, retail, telco, medtech and government sectors where we provide specialist skills and managed software for customers.

Teamwork and Innovation
We are seeking platform engineers who feel at home in a culture of teamwork and innovation. At Irori we focus on integration and container orchestration platforms including capabilities such as observability and tracing, self service, disaster recovery, security, data governance and devops automation. We specialize in business critical solutions running Kafka and Kubernetes. Our workloads extend to all duties of product- and platform teams.
We are careful to organize effective teams which means we bring work to people based on motivation and capabilities. As we develop and grow we take on greater responsibilities driven by interests and personalities. Passion for technology unites us and we cover a wide spectrum, from technical implementation to transformation and design roles.
In addition to consulting Irori develops commercial software for managed Kafka. We contribute to Apache open source and run our own sandbox environments based on OpenShift and GKE. We create product development roles as needed to fulfill our development roadmap.
Irori maintains a well structured routine for knowledge sharing through regularly scheduled labs and hackathons. To enable innovation we spend significant time planning these events to provide a thoughtful level of practicality, creativity and continuity.
Expectations in Platform Engineering
We expect that you have a few years experience in platform engineering working with relevant technologies. More importantly, we think you are passionate about learning how to apply innovative technologies for customer benefit. The landscape is always evolving and it is our job to explore how to capture value from new technology. Thoughtful focus, continuous learning and long term persistence enable us to push the frontiers of innovation.
Required skills
- Previous experience working with infrastructure operations.
- Experience with some subset of technologies such as Kubernetes, AWS, Azure, GCP, Terraform, Helm, Tekton, ArgoCD, Azure DevOps, Kibana, Prometheus, Vault, Git/Gitops.
- Knowledge of key platform considerations such as reliability, availability, maintainability, capacity planning and security.
- Understanding of organizational models of building and running effective platforms including understanding common needs of development teams.
- Experience working with or setting up DevOps tooling pipelines.
- Communication skills to interact with technically skilled colleagues.
- Fluency in English and conversational proficiency in Swedish (or intend to get there).
Useful skills
- Experience in establishing capabilities such as self service, disaster recovery, identity management, observability.  
- Performance tuning experience.  
- Second line support problem resolution.  
- Experience with Kafka configuration and/or operations.
We have high trust customer relationships which means we can assign roles with high transparency and flexibility. We acknowledge that we don't know everything as individuals but we organize work to ensure the right level of challenge whilst delivering on customer promises. 
We work in a fun-filled culture of trusting relationships, meaning we continuously figure out solutions, verify by testing and convert insights to intuitive skills. Your exact prerequisite skills will therefore be less important than your attitude to learning. 


The journey
We will provide you with qualified technical roles to match your level of experience. Most of the time you will be working in a team of colleagues as an integral part of a customer product team. On top of this, you will participate part time in in-house product development according to interest. Irori ties continuous training to our product development which ensures everyone gets hands-on experience with our core technologies. This keeps our knowledge base up to date, and gives us the experience to guide customers to successful technology adoption. Most important of all, by doing useful things together, we build the trust necessary for satisfying teamwork.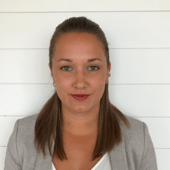 Contact
Emma Stöp
Talent Acquisition Specialist – STACC in-house
About STACC
We help both candidates and clients to find their perfect match. Whether you want to accelerate your organization or career - We'd love to hear from you!

Devops & Infra
·
Stockholm
Cloud Infrastructure Engineer to Irori
Loading application form